Breakfast Scramble Bowl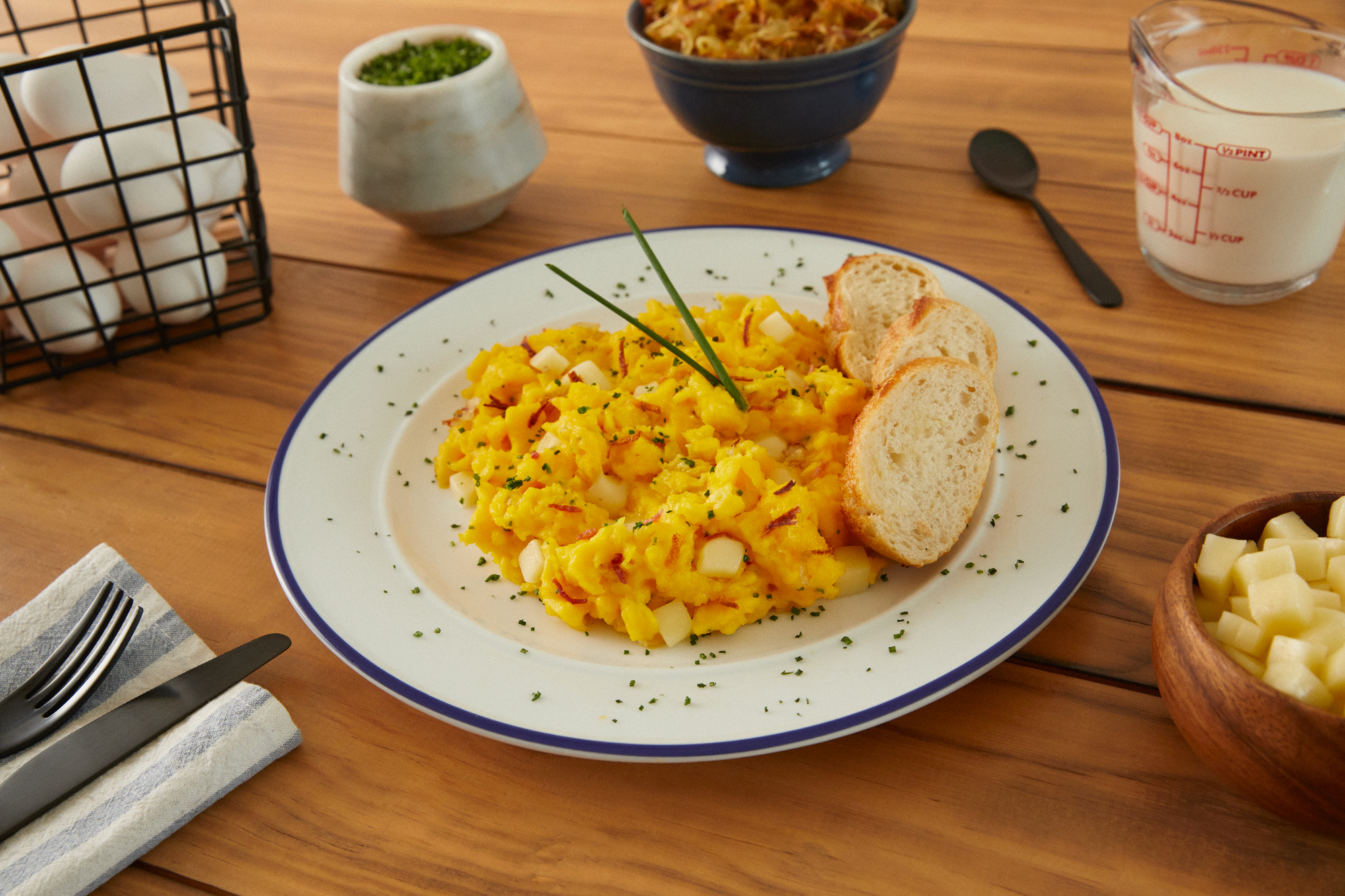 Ingredients
4 pc. hash browns
4 tsp. olive oil
8 eggs
½ cup milk
2 tbsp. chopped chives
2 cups Cache Valley® Monterey Jack Chunk
Salt and pepper
Steps
SHRED hash browns and place over heat on a non-stick pan with olive oil.
MIX eggs, milk and chives in a bowl and season with salt and pepper.
POUR egg and chive mixture into pan once hash browns are slightly browned.
ADD Cache Valley® Monterey Jack cheese chunks to the pan.
COOK eggs as desired.
SERVE immediately and enjoy this morning favorite, from the Valley to your table.