Cheesy Italian Garlic Bread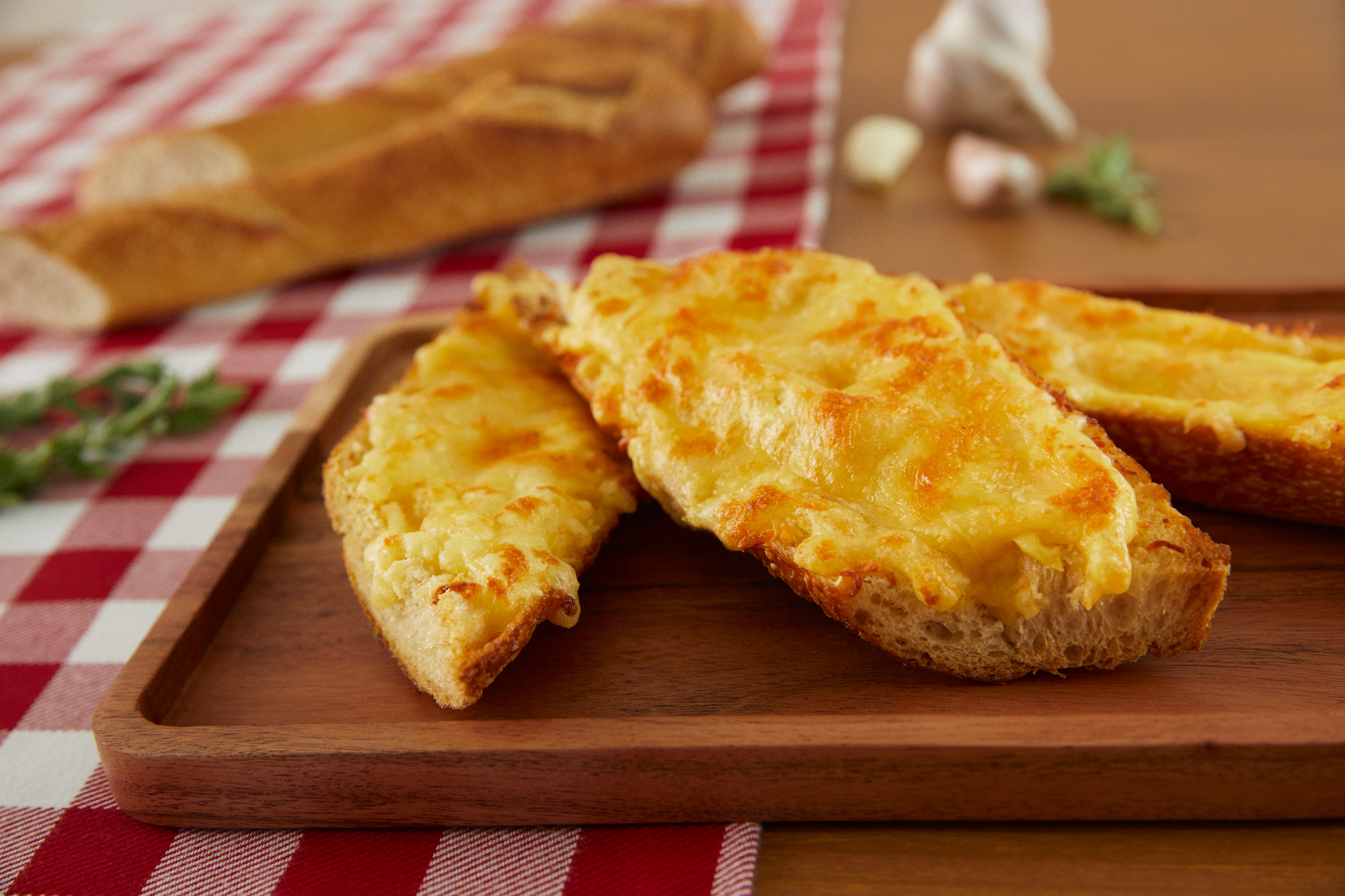 Ingredients
1 baguette
½ cup melted Cache Valley® Butter
2 tbsp. garlic powder
2 cups Cache Valley® Finely Shredded Six Cheese Italian
Steps
PREHEAT oven to 390° F.
COVER baking sheet with wax paper.
CUT baguette horizontally, down the middle.
PLACE both baguette halves on a baking sheet with the inside part facing up.
SPREAD melted butter evenly over bread with a brush.
SPRINKLE garlic powder on bread.
TOP both bread halves with Cache Valley® Finely Shredded Six Cheese Italian.
BAKE until the cheese melts and browns slightly.
REMOVE from the oven and cut into 1 in. slices approximately.
SERVE warm and taste the wholesome goodness from the Valley.