Classic Cheddar Tuna Melt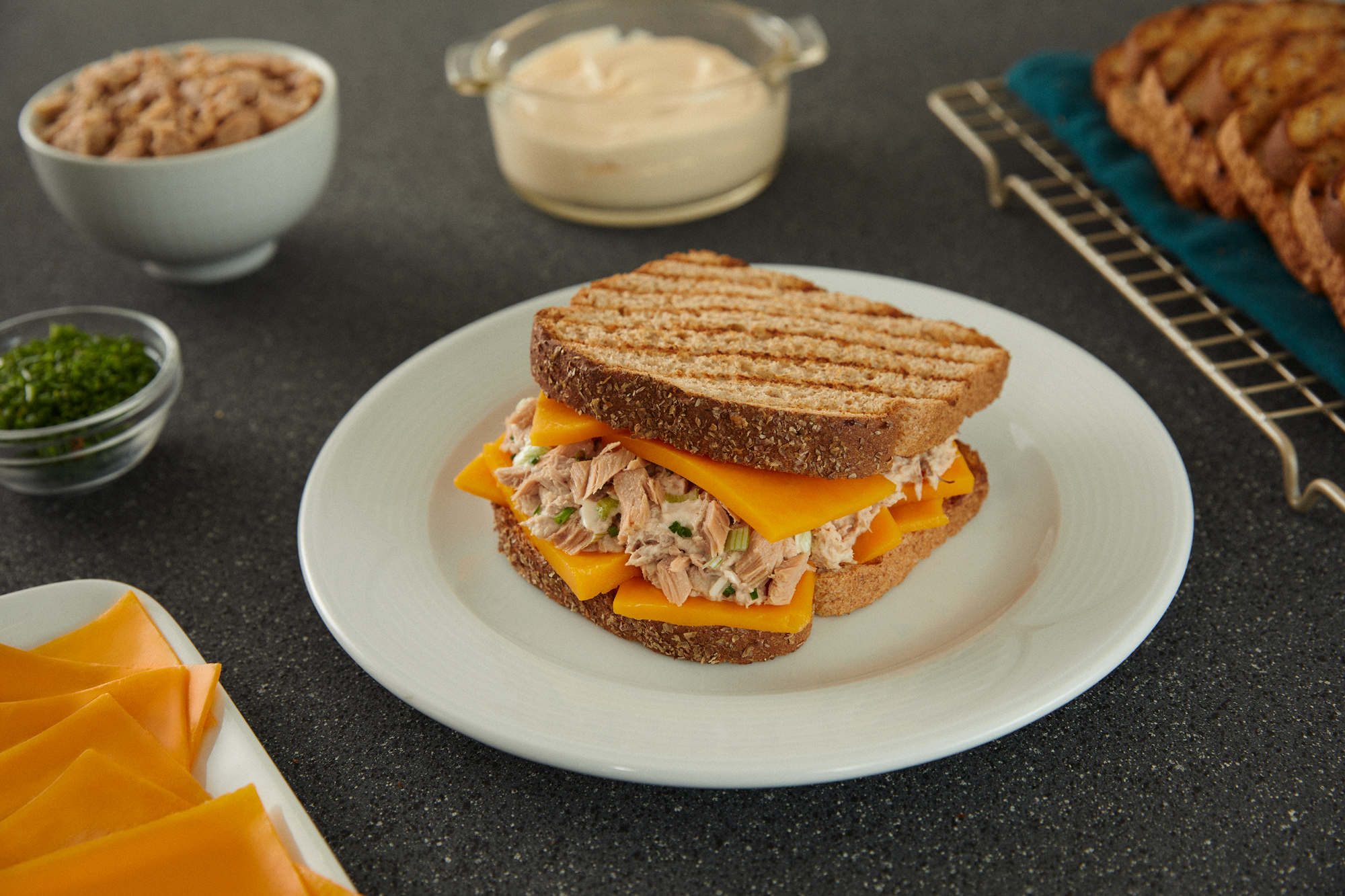 Ingredients
8 oz. tuna, drained
3 tbsp. mayonnaise
1 chopped green onion
1 tbsp. Cache Valley® Butter
2 large slices whole wheat sandwich bread
4 slices Cache Valley® Mild Cheddar
Salt and pepper to taste
Steps
MIX drained tuna, mayonnaise and green onion in a bowl. Salt and pepper to taste and mix well.
SPREAD butter on one side of each of the bread slices
PLACE 2 Cache Valley® Mild Cheddar slices over 1 of the bread slices, buttered side down.
PLACE tuna over the slices and the remaining 2 cheese slices over the tuna.
TOP with the other bread slice.
PLACE sandwich on a hot pan and cook each side of the sandwich for 3 minutes or until the cheese melts.
SERVE immediately and enjoy the cheesy goodness, from the Valley to your table.