Dutch Oven Mozzarella Lasagna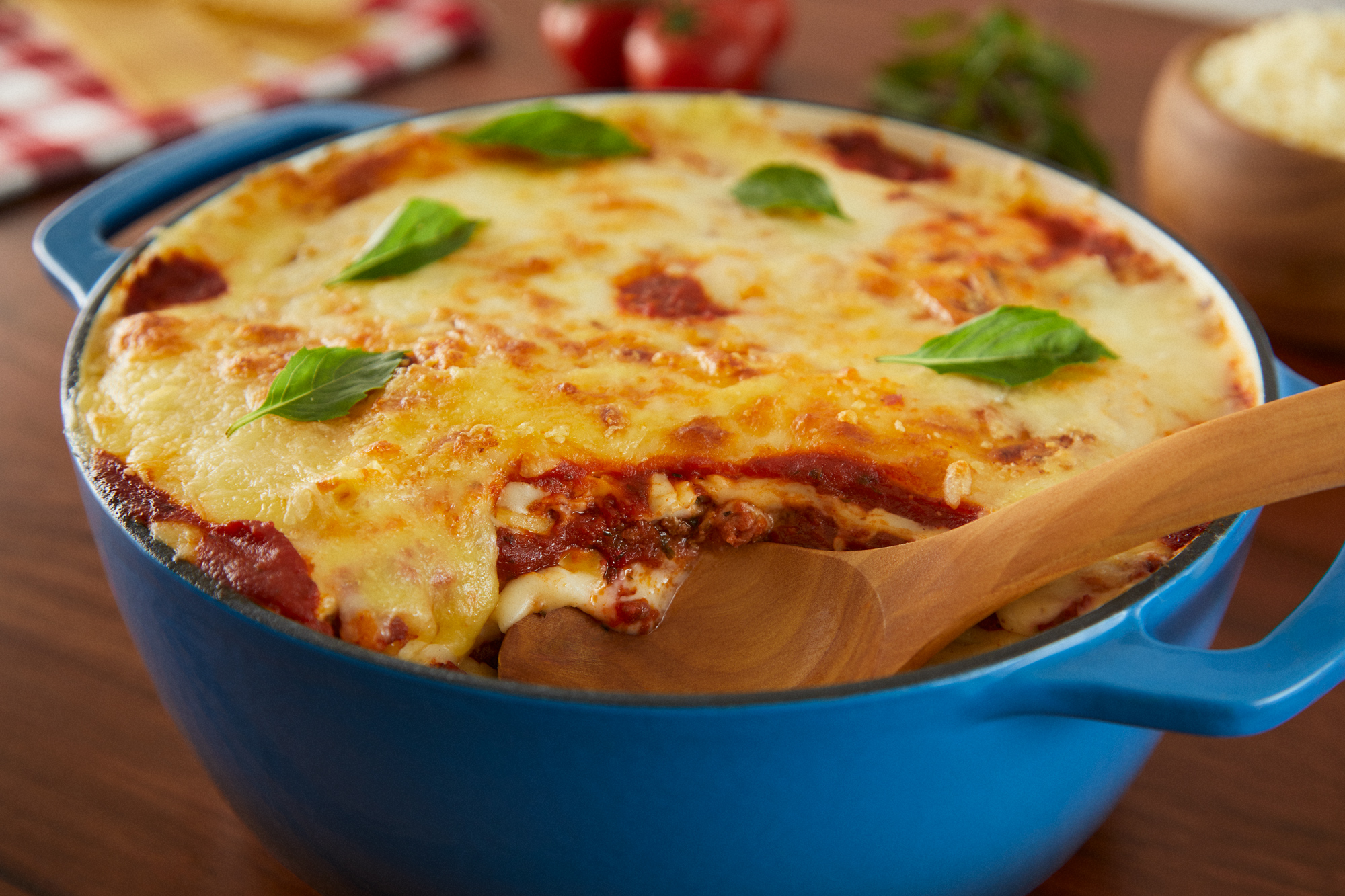 Ingredients
2 tbsp. olive oil
1 lb. ground beef
1 chopped onion
2 chopped garlic cloves
3 cups canned chopped tomatoes
3 cups cream
4 cups Cache Valley® Shredded Mozzarella
2 tbsp. dried parsley
1 tsp. dried basil
Salt and pepper to taste
2 eggs (beaten)
1 tbsp. Cache Valley® Butter
½ lb. precooked lasagna sheets
Steps
HEAT olive oil in a dutch oven.
FRY ground beef, onion and garlic and let cook for 5 minutes.
ADD chopped tomatoes, lower heat and let cook for about 20 more minutes.
MIX cream, Cache Valley® Shredded Mozzarella, parsley, basil, salt and pepper in a bowl.
ADD eggs to bowl and continue mixing.
GREASE baking dish with butter and place a layer of lasagna pasta.
PLACE a layer of ground beef and tomatoes over pasta and top with cheese.
REPEAT process, adding more layers of pasta, beef and cheese.
TOP final layer with cheese.
BAKE for 30 minutes at 350° F or until the surface is slightly browned.
SERVE and enjoy this family favorite, from the Valley to your dinner table.