Four Cheese Mexican Omelette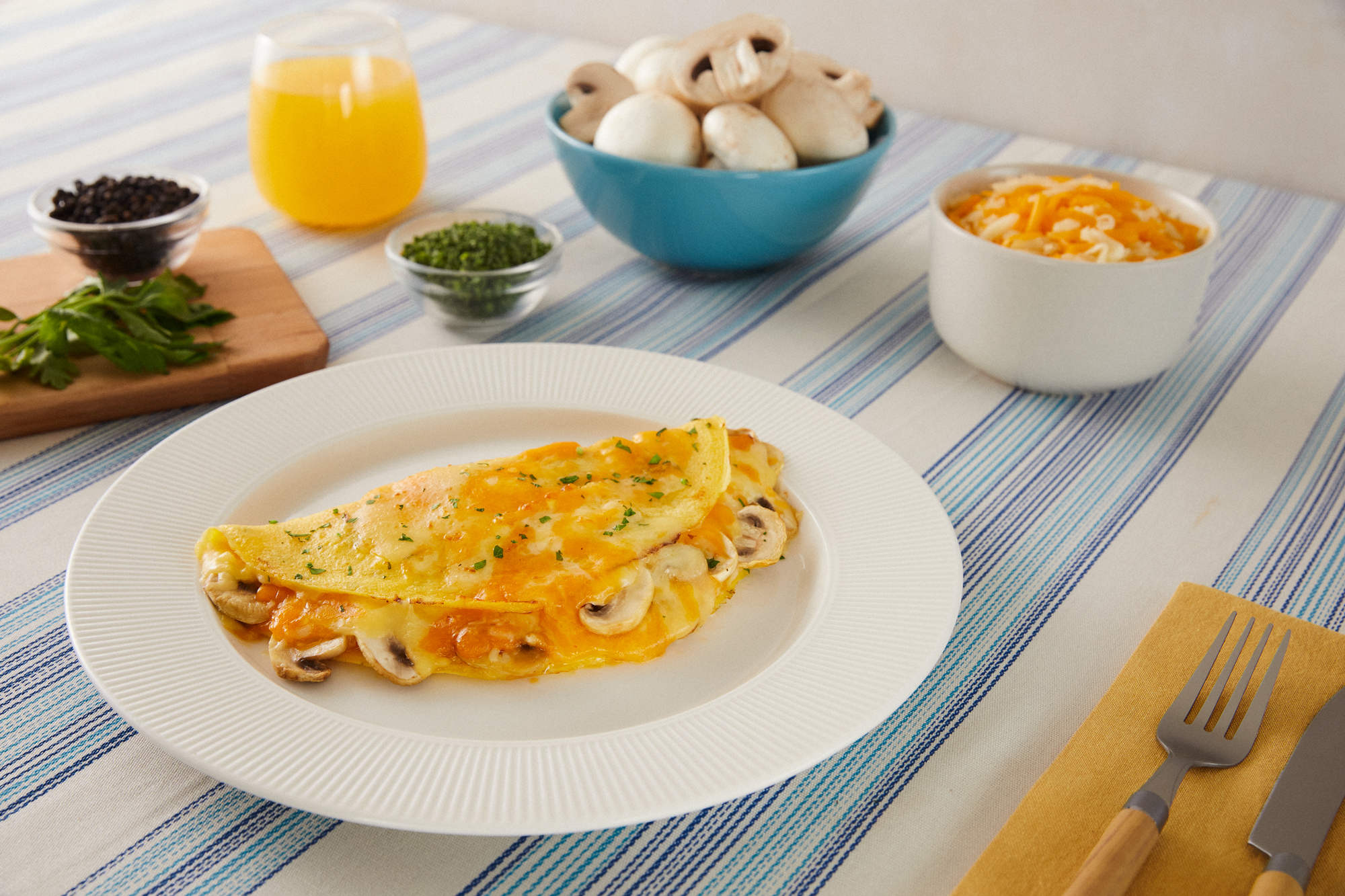 Ingredients
2 eggs
4 tbsp. milk
1 tbsp. chopped parsley and chives (mixed)
Salt and pepper to taste
2 tsp. Cache Valley® Butter
1 cup mushrooms cut in fourths
⅓ cup sliced tomatoes
½ cup of Cache Valley® Finely Shredded Four Cheese Mexican
Steps
CRACK eggs into a bowl and mix well with milk, parsley, chives, salt and pepper.
HEAT a pan with half of the butter and fry mushrooms for about 5 minutes (or until dry). Remove from the pan and set aside.
GREASE the same pan with the rest of the butter and pour in beaten eggs.
COOK eggs for about 30 seconds forming a layer for the omelette.
PUSH the edges of the egg layer carefully with a spatula to make sure it cooks thoroughly.
PLACE mushrooms, tomatoes and half of the Cache Valley® Four Cheese Mexican over half of the egg layer while it is still moist.
FOLD egg layer with spatula carefully and let cook for 20 more seconds.
TOP omelette with the rest of the cheese.
SERVE immediately and enjoy the cheesy goodness from the Valley.