Hearty Cheesy Veggie Casserole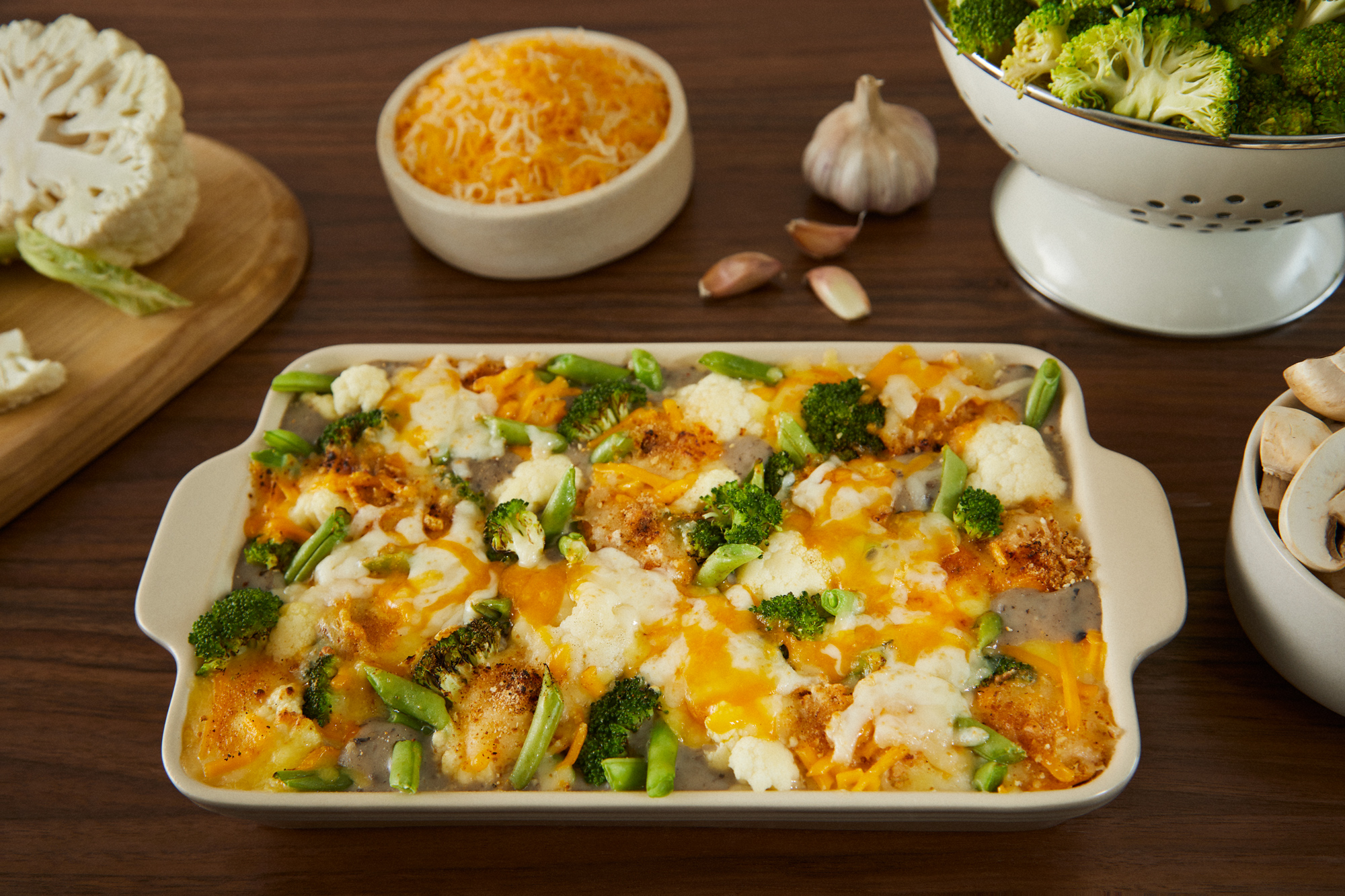 Ingredients
8 oz creamy mushroom soup
½ tsp. garlic powder
¼ cup milk
2 cups Cache Valley® Finely Shredded Cheddar & Monterey Jack
1 lb. precooked frozen green beans
1 lb. precooked frozen broccoli and cauliflower
1 cup breadcrumbs
Steps
MIX mushroom soup, garlic, milk and Cache Valley® Finely Shredded Cheddar & Monterey Jack in a bowl. Set half cup aside.
PLACE pre-cooked and drained vegetables in a baking dish, stir in half of the cheese mixture.
TOP with breadcrumbs and remaining cheese mix.
BAKE at 350° F for 25 minutes.
REMOVE from the oven once the surface is golden brown and serve this delicious dish inspired by the wholesome goodness of the Valley.