Heavenly Baked Eggs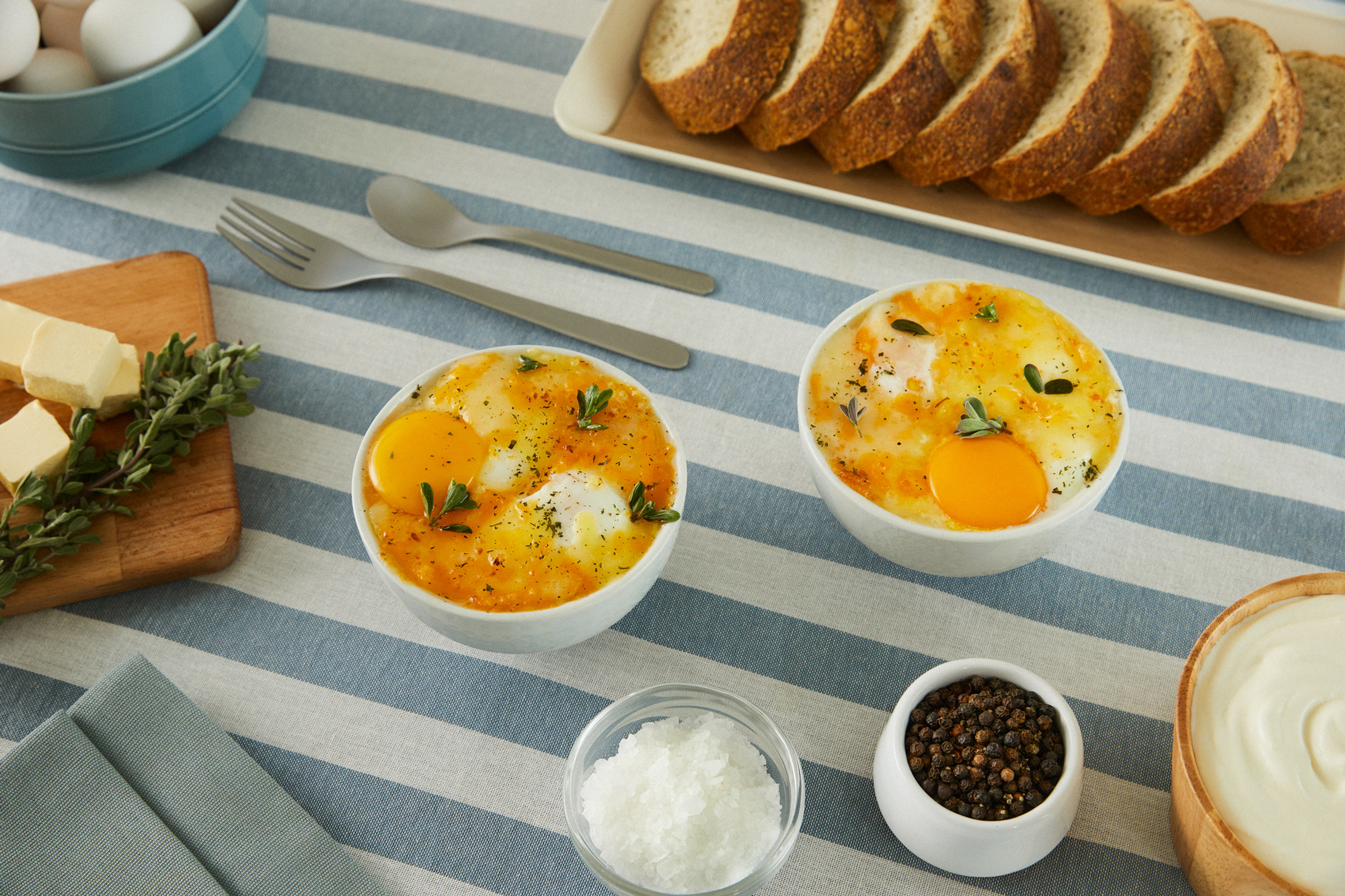 Ingredients
4 tbsp. softened Cache Valley® Butter
½ cup Cream
1 cup Cache Valley® Finely Shredded Four Cheese Mexican
Salt and pepper to taste
8 eggs
Steps
PREHEAT oven at 390° F.
GREASE a ramekin with butter.
MIX cream, Cache Valley® Finely Shredded Four Cheese Mexican, salt and pepper in a bowl.
POUR mix in the ramekin and add the eggs.
BAKE for 10 minutes or until desired doneness.
SERVE immediately and enjoy your morning with this cheesy delight, from our kitchen to yours.