Homestyle Funeral Potatoes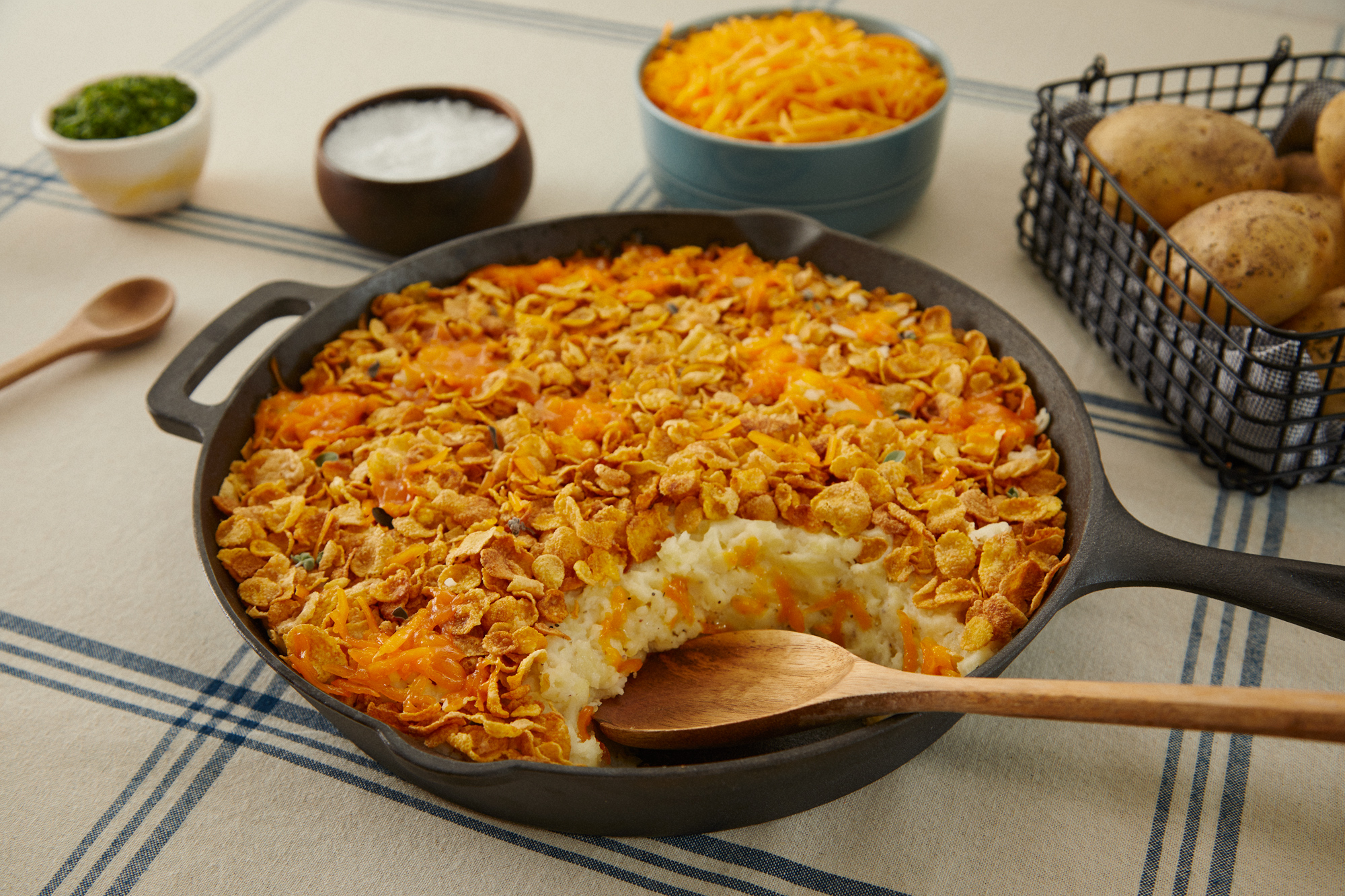 Ingredients
¼ cup melted Cache Valley® Butter
½ cup chopped onion
Salt and pepper to taste
8 oz. chicken soup
1 cup cream
2 cups Cache Valley® Finely Shredded Mild Cheddar
4 pc. hash browns, shredded.
1 tbsp. Cache Valley® Butter
TOPPING
1 cup corn flakes
½ cup Cache Valley® Finely Shredded Mild Cheddar
Steps
PREHEAT oven to 350° F.
PLACE melted butter on a pan with onion, season with salt and pepper and cook until onion is tender.
MIX soup, cream and Cache Valley® Finely Shredded Mild Cheddar together in a bowl. Add cooked onion and mix well.
ADD hash browns to the bowl and mix well.
PLACE potato mix on a baking dish previously greased with butter.
SPRINKLE cheese and corn flakes on top of potatoes.
BAKE until the top layer is golden brown.
SERVE hot and enjoy the cheesy goodness of this Cache Valley® classic.