One-Pan Breakfast Sandwich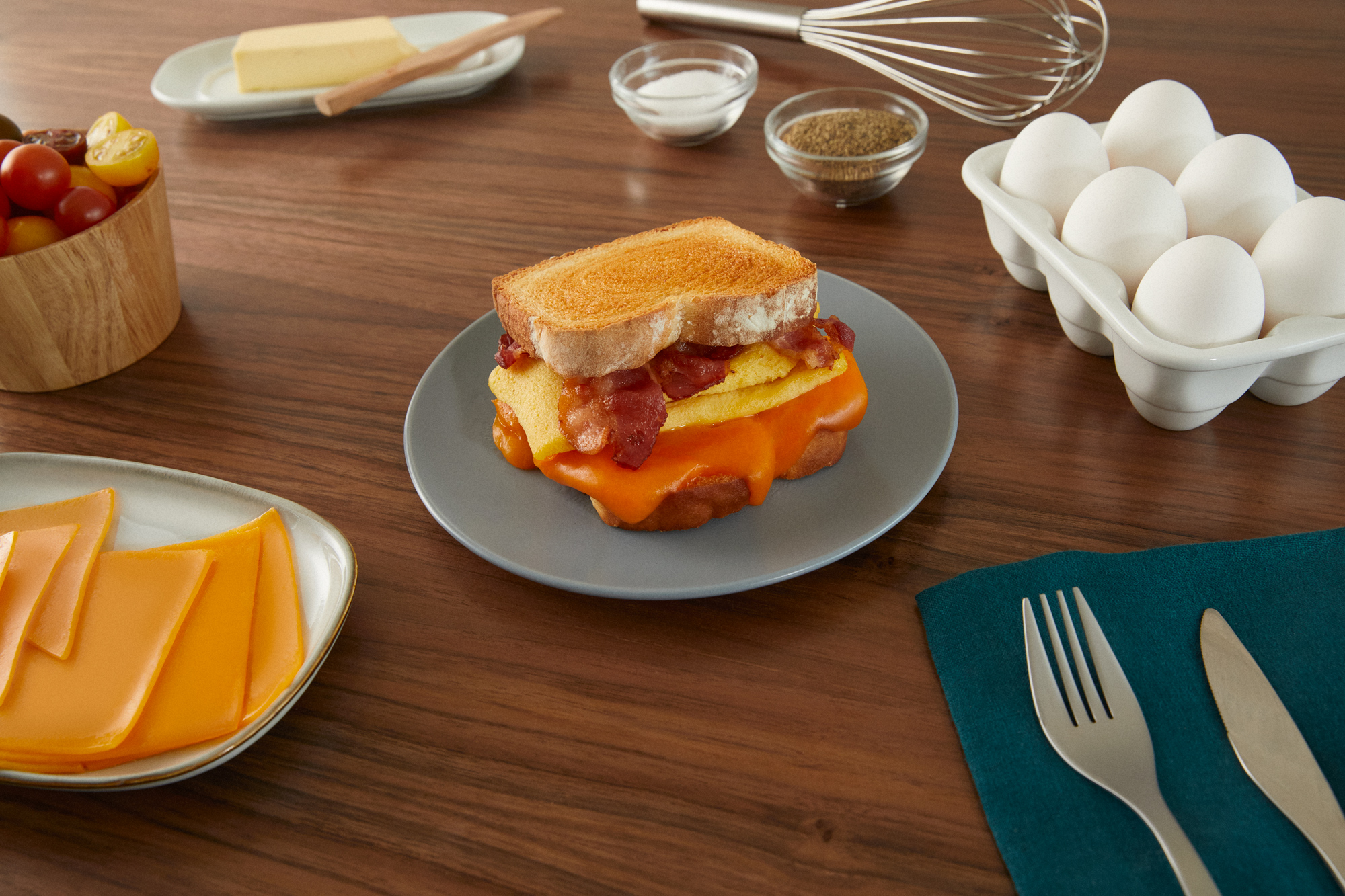 Ingredients
Cache Valley® Butter or cooking oil spray
2 large slices of sandwich bread
2 large eggs
4 slices of Cache Valley® Cheddar
3 slices of fried bacon
Steps
HEAT a thick pan and grease with Cache Valley® Butter or cooking spray.
TOAST bread on the pan until golden brown and set aside.
BEAT eggs and cook them omelette-style in the same pan.
PLACE 2 Cache Valley® Cheddar slices on top of 1 slice of bread immediately, while it's still hot.
PLACE cooked eggs over the cheese slices.
PLACE remaining cheddar slices and fried bacon over the eggs.
TOP with 2nd slice of bread.
COOK briefly if necessary, until the cheese melts slightly.
CUT sandwich in two, serve immediately and start your day with the goodness from the Valley.