Cheesy
Broccoli
Leek Soup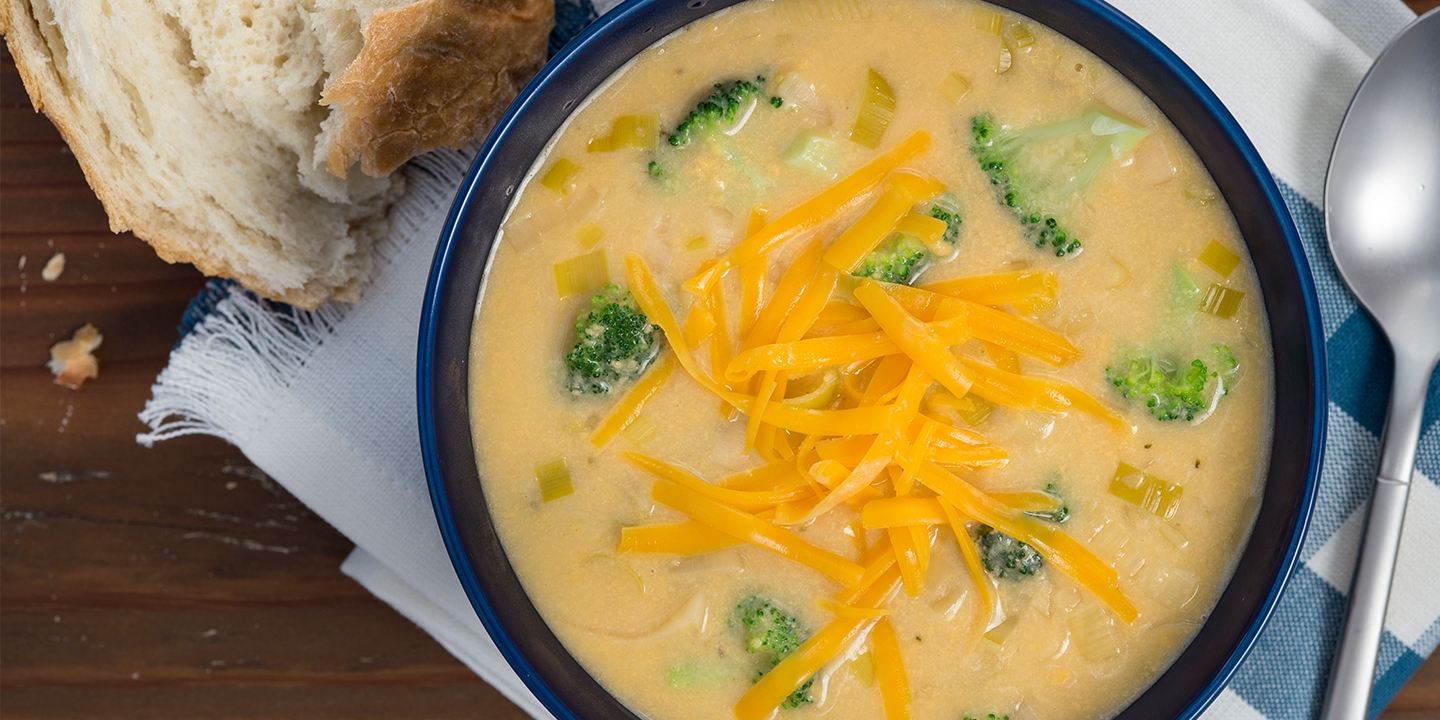 Ingredients
2 tbsp. Cache Valley® butter

3 cups (about 12 oz.) chopped leeks

¼ cup all-purpose flour

1 (12 oz.) bottle of ale, pilsner or other light-colored beer

4 cups vegetable or chicken stock

1 pkg. (12 oz.) broccoli florets, chopped

¼ cup heavy cream

3 cups (about 12 oz.) Cache Valley® Shredded Sharp Cheddar Cheese, divided

Salt and pepper
Steps
MELT butter in a large saucepan over medium heat.

ADD chopped leeks and cook, stirring occasionally for about 5 to 10 minutes or until tender.

SPRINKLE the flour onto leeks and stir until well blended, about 1 minute.   

STIR in beer slowly, making sure to eliminate any lumps.

ADD stock and broccoli, increase heat to medium-high and bring mixture to a boil.  

REDUCE heat and simmer for 15 minutes. Add more stock or water if soup becomes too thick.

STIR in heavy cream.

TURN OFF heat and add 2½ cups of cheese, ⅓ of a cup at a time. Continue stirring until cheese is completely melted.

SEASON with salt and pepper to taste.  

SPRINKLE each bowl with 1 tbsp. of the remaining ½ cup cheese before serving.