Bruschetta
Turkey Burgers
with Zesty
Avocado Spread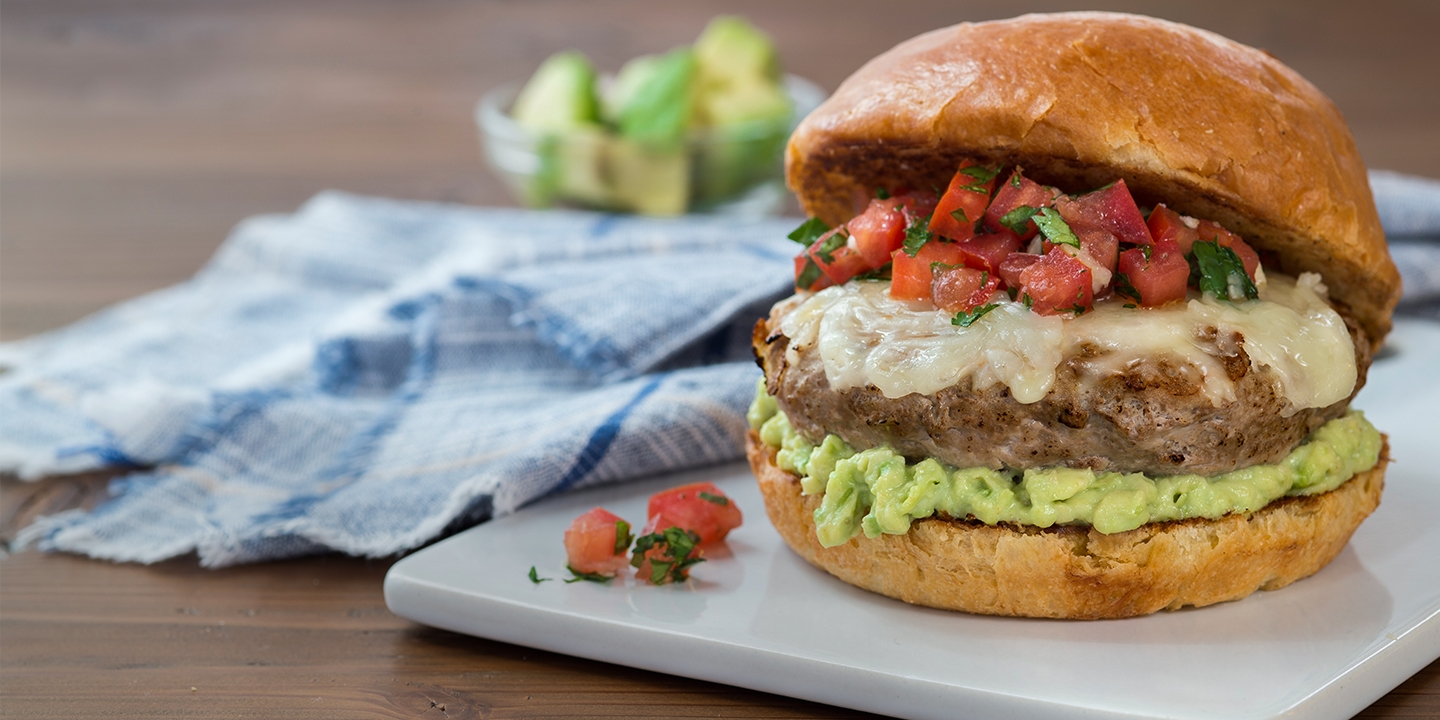 Ingredients
Avocado Spread:
½ cup mashed avocado

1 tbsp. mayonnaise

⅛ tsp. garlic salt

Dash cayenne pepper
Bruschetta Topping:
½ cup chopped tomato

1 small clove garlic, chopped

2 tbsp. chopped cilantro

1 tsp. olive oil

Salt and pepper, to taste
Turkey Burgers:
¼ cup Cache Valley® Shredded 6-Cheese Italian Cheese
¼ cup Cache Valley® Shredded Mozzarella Cheese

1½ lbs. ground turkey

1 tbsp. Cache Valley® Butter, melted

4 hamburger or ciabatta rolls
Steps
AVOCADO SPREAD:
MIX together avocado, mayonnaise, garlic salt and cayenne pepper until well blended.
BRUSCHETTA TOPPING:
COMBINE all ingredients together.
TURKEY BURGERS:
COMBINE cheeses in a small bowl and set aside.

FORM ground turkey into four patties.  

GRILL patties for 5 minutes on each side or until center reads 170° F on a meat thermometer.

PLACE one-fourth of the cheese mixture on each patty.   

COOK for an additional minute to melt cheese, then remove from grill and keep warm.  

BRUSH melted butter onto ciabatta rolls.

GRILL rolls, buttered side down, for 1 minute or until toasted.

SPREAD ¼ of avocado spread onto the bottom of each roll. Top with 1 turkey burger and ¼ of the bruschetta topping. Serve immediately.