BBQ Ranch
Quesadilla
Wedges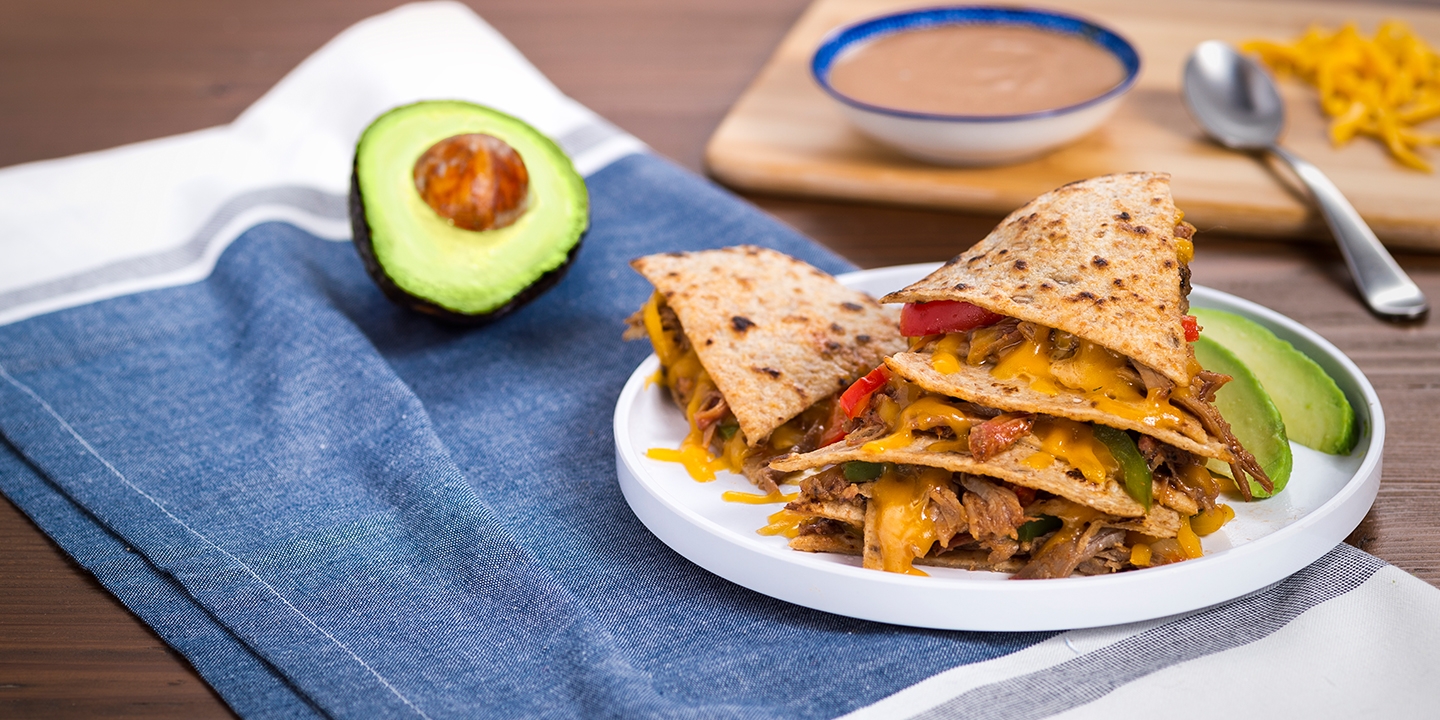 Ingredients
1 tbsp. vegetable oil

2 cups bell pepper strips, red, yellow and/or green

¼ cup diced onion

1 cup prepared shredded barbecue beef

¼ cup barbecue sauce

½ cup light ranch dressing

8 (8-inch) whole wheat tortillas

1½ cups Cache Valley® Shredded Mild Cheddar Cheese
Steps
HEAT oil in a large non-stick skillet over medium-high heat.  

ADD peppers and onion and cook, stirring occasionally for 5 to 7 minutes or until peppers and onions are tender and have browned; remove from skillet and keep warm.   

PREPARE beef according to package directions.

MIX barbecue sauce and ranch dressing in a small serving bowl and set aside for dipping sauce.

LAYER ¼ cup of the beef, ¼ of the cooked pepper mixture, about

⅓

cup of cheese and the second tortilla. Repeat for a total of 4 quesadillas.

WIPE out the skillet used to cook the peppers and spray with non-stick cooking spray.

COOK the quesadillas for 3 minutes on each side or until golden and cheese is melted. Cut into wedges and serve with barbecue ranch dipping sauce.