Dijon Cheddar
Chicken Melt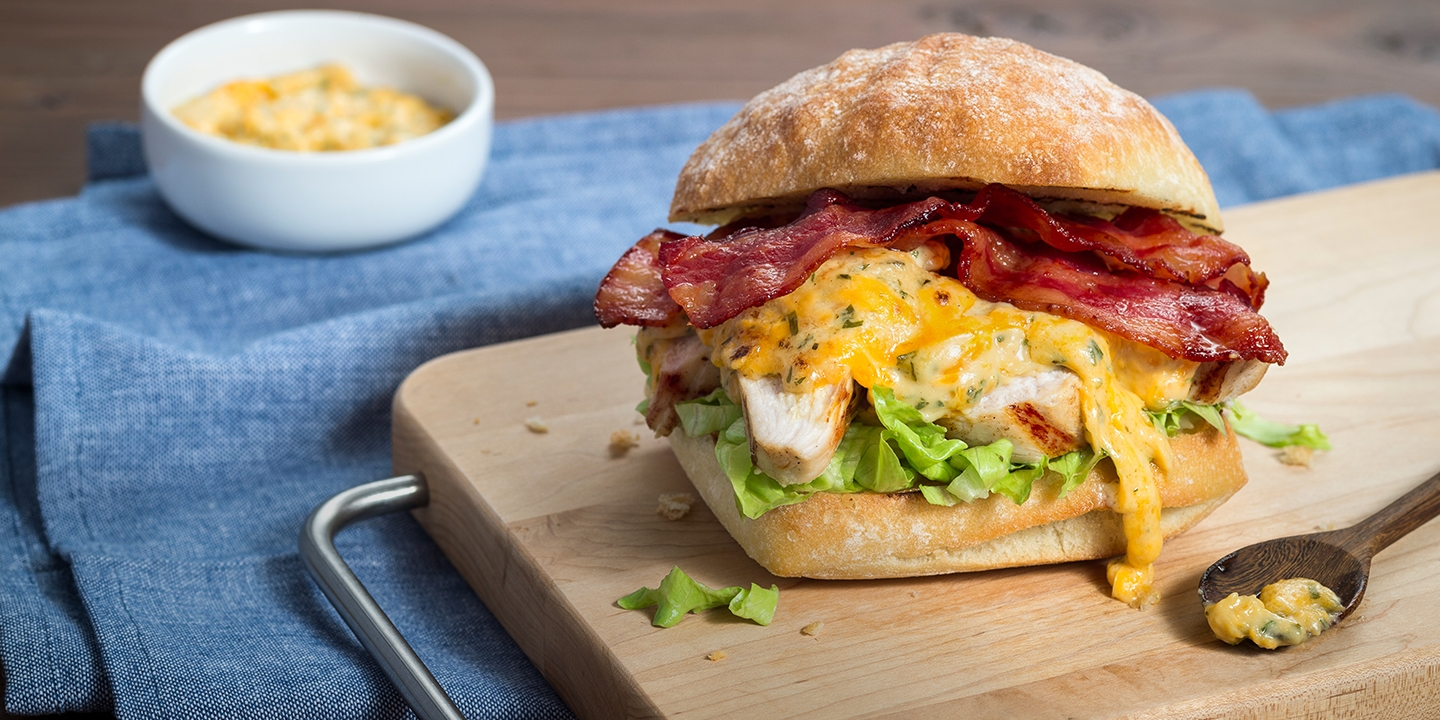 Ingredients
½ cup Cache Valley® Shredded Sharp Cheddar Cheese

2 tbsp. mayonnaise

1 tbsp. Dijon mustard

1 tsp. creamy horseradish

¼ tsp. dried tarragon

1 lb. thin-sliced chicken breasts, cut into 4 oz. portions

4 bakery-style sandwich rolls

¾ cup shredded iceberg lettuce

4 strips bacon, cooked crisp
Steps
PREHEAT grill to medium-hot.   

COMBINE cheese, mayonnaise, mustard, horseradish and tarragon in small bowl; mix well and set aside.

GRILL chicken for 1 to 2 minutes on each side or until fully cooked. Top with 1 heaping tbsp. cheese mixture; heat until cheese melts. Remove from grill and keep warm.

SPLIT rolls in half lengthwise.  

PLACE cut-side down on the grill and toast for 1 to 2 minutes or until browned.  

LAYER lettuce on the bottom of each roll.

COVER with the grilled chicken breasts, bacon and the tops of the rolls.