Cheesy
Potato Bake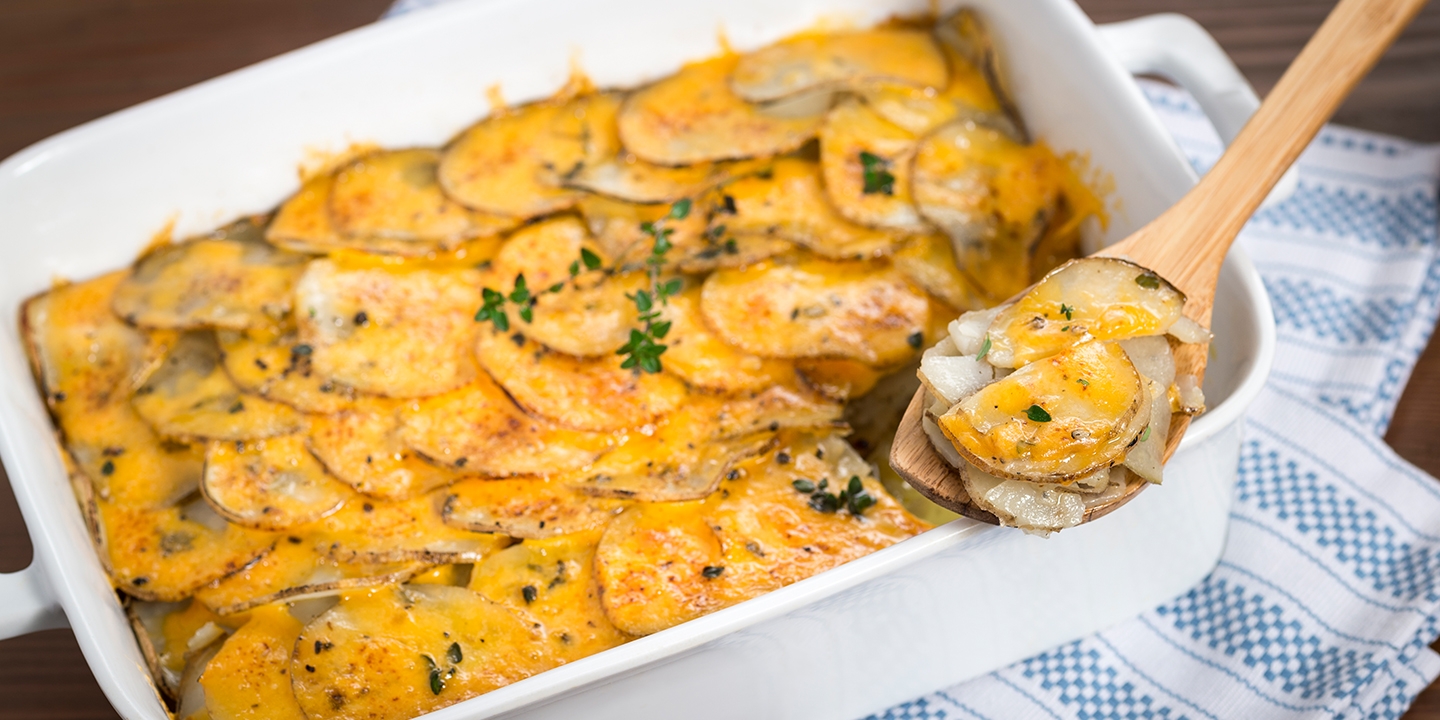 Ingredients
2 lbs. russet or Idaho potatoes

¼ cup Cache Valley® Butter

1 tsp. salt

¾ tsp. fresh or ¼ tsp. dried thyme leaves

½ tsp. ground black pepper

1¼ cups Cache Valley® Shredded Extra Sharp Cheddar Cheese
Steps
PREHEAT oven to 425° F.  

SPRAY a 9 x 13 pan with non-stick cooking spray.

THINLY SLICE the potatoes and place into a large mixing bowl.  

MICROWAVE butter, salt, thyme and pepper in a small bowl on high for 30 seconds until butter is melted; toss the potatoes with the melted butter.

SHINGLE the potatoes in the prepared pan to form even layers of potatoes.   

COVER with aluminum foil and bake for 45 minutes.   

REMOVE foil and sprinkle with shredded cheese; bake uncovered for 10 more minutes or until cheese has melted and lightly browned.  

GARNISH with additional fresh thyme, if desired.