Farmhouse
Bacon Swiss
Frittata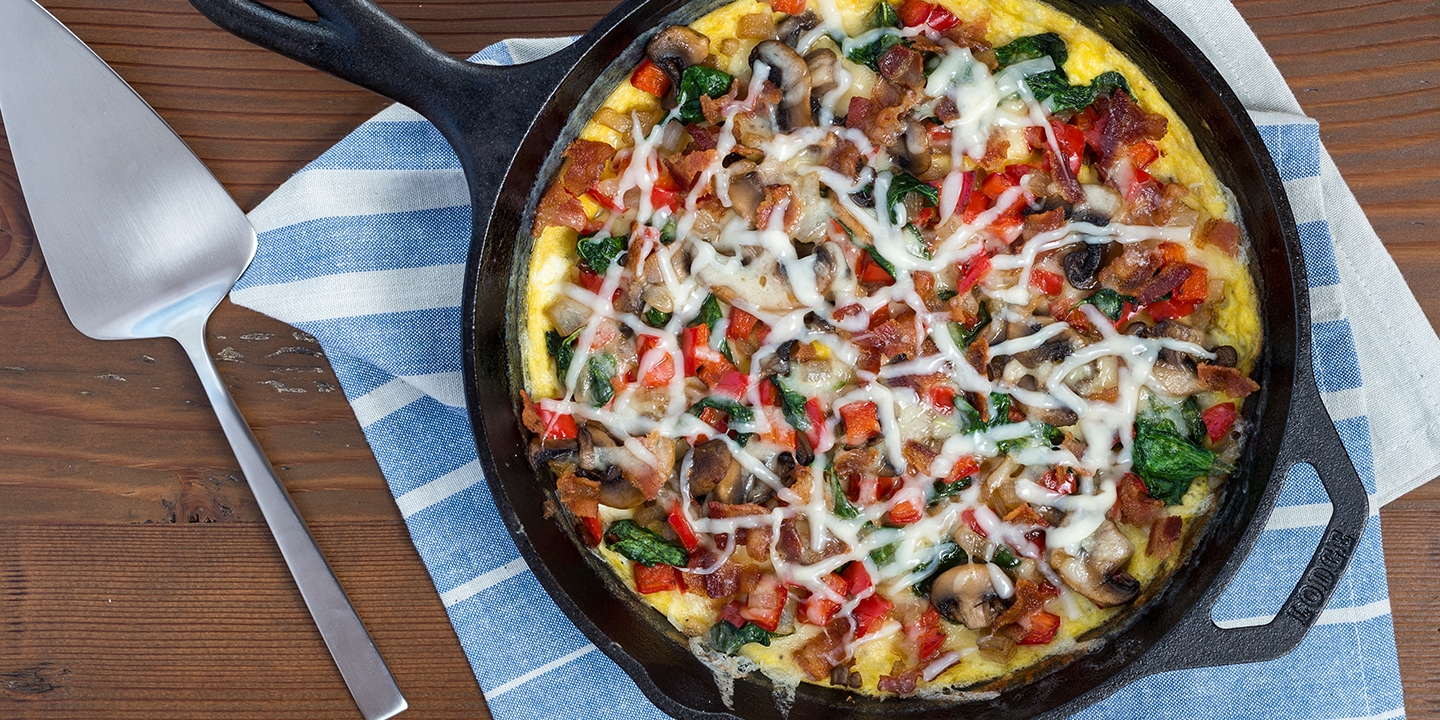 Ingredients
8 eggs

¼ cup reduced-fat milk

¼ tsp. salt

⅛

tsp. ground black pepper

1 tbsp. Cache Valley® Butter, divided

¼ medium onion, diced

1 cup sliced mushrooms

½ cup diced red bell pepper

2 cups baby spinach

4 slices bacon, cooked crisp and crumbled

1 cup Cache Valley® Shredded Swiss Cheese
Steps
PREHEAT broiler.

WHISK eggs, milk, salt and pepper in a medium mixing bowl; set aside.

HEAT ½ of the butter in a large non-stick skillet or non-stick cast iron skillet over medium-high heat.

ADD onions and cook about 3 minutes or until tender and lightly browned, stirring occasionally.  

ADD mushrooms and peppers, cook an additional 5 minutes or until mushrooms are tender and browned.  

REMOVE from heat and stir in spinach until leaves have wilted; remove vegetables from skillet and set aside.  

HEAT remaining butter in the same skillet over medium-high heat.  

ADD egg mixture and cook, stirring occasionally until eggs are nearly set. Broil for 30 seconds or until eggs have set.  

TOP with ½ of cheese, vegetable mixture and bacon. Sprinkle with remaining cheese.   

BROIL for 30 seconds to 1 minute or until cheese melts, then cut into wedges to serve.