Pizza
Grilled Cheese
Sandwich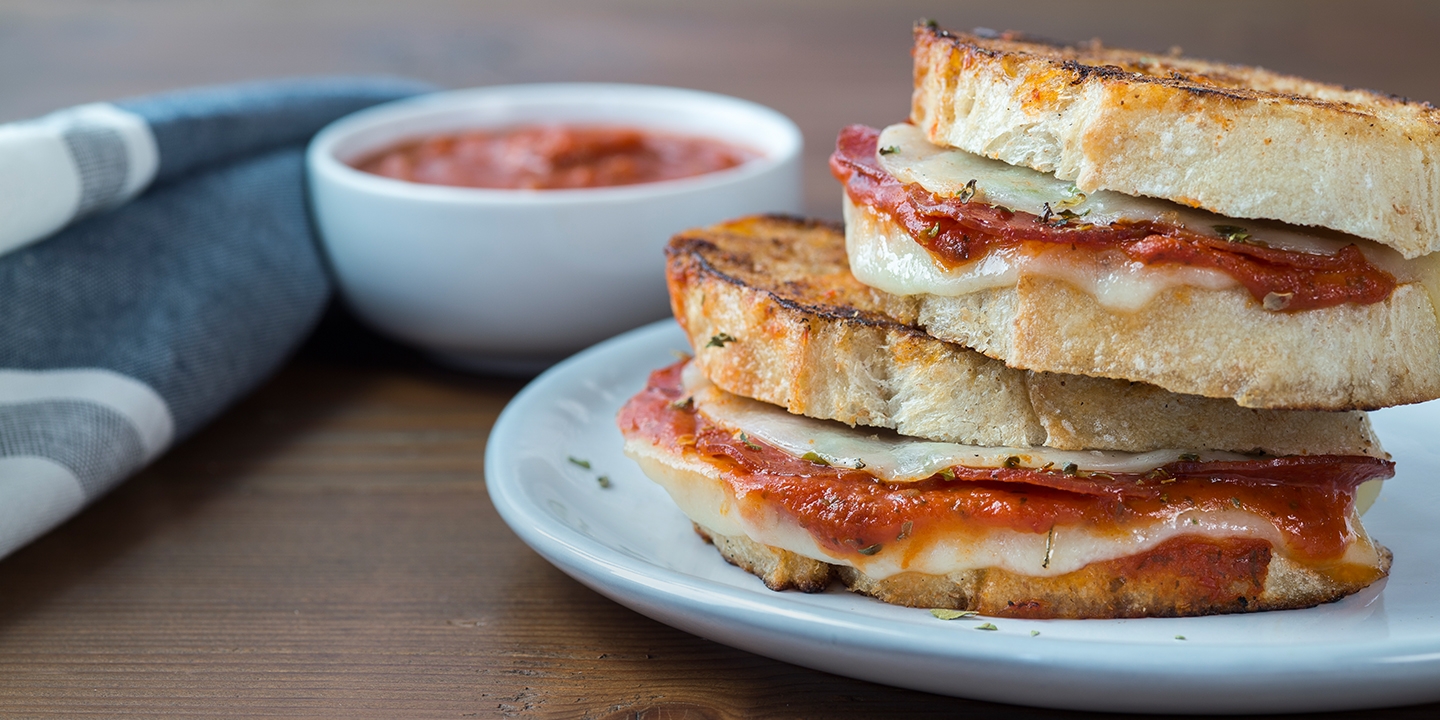 Ingredients
1 tbsp. Cache Valley® Butter, softened

2 slices light Italian bread or 1 deli round flat bun
1 tbsp. marinara sauce

Pinch dried oregano

6 slices 25% less fat pepperoni

2 slices Cache Valley® Provolone Cheese
Steps
HEAT a medium non-stick skillet over medium heat.

SPREAD ½ tbsp. of butter on 1 side of each bread slice or on the outside of the flat bun and place butter-side down on a cutting board or plate.   

PLACE 1 slice of cheese onto 1 slice of bread. Top with the marinara sauce, pepperoni and oregano. Finish with the remaining slice of cheese and the 2

nd

piece of bread, butter-side up.   

PLACE the sandwich into the pan, butter-side down.  

COVER with a lid and cook for 2 to 3 minutes or until bottom slice of bread is golden. Carefully flip the sandwich and continue cooking until the second slice of bread is golden and the cheese has melted.   

REMOVE from heat; slice and enjoy.